Activation of elderly people with elements of animation
Being active is important in every stage of our lives. This especially applies at an old age. In a vital way, it influences happiness and human condition. It is synonymous with life and is the basis of treatment for many diseases. Being active delays the aging process. It is connected with the needs of the elderly: social contacts, personal development, self-esteem. The type of activity depends on a person's health condition, financial resources and the possessed amount of social skills.
Category: Health
Time commitment: 10 hours
Difficulty: Beginner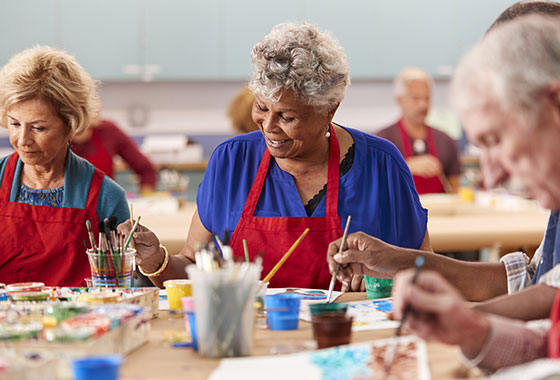 Online course description
Aspects of activation of the elderly are discussed in this course. Participants will learn how to use and fill the free time of elderly people, as well as how to prevent withdrawal from life and activity of seniors. The course is dedicated in particular to carers of elderly people, people organizing leisure time for elderly people, and social workers.

The certificate we issue does not authorize any practice of a profession, it does not replace a university diploma or other documents required by law in order to practice the profession. It does, however, confirm the fulfilment of the knowledge and skills, as well as working on one's own development, which in itself is of value and may constitute a competitive advantage on the labour market.
What you will learn
about conditions and possibilities of activating the elderly
job specificities of working with elderly people
how to organize activation activities
rules of proper communication with an elderly person
identification of barriers in communication with the elderly and overcoming them.
Table of contents
Module 1 | The aging process of the human body
Module 2 | The role and significance of social activity of seniors
Module 3 | Basics of the theory of social and cultural animation and activation of seniors
Module 4 | Spending time actively with an elderly person
Module 5 | Communication and contact with a senior
Certificate & Delivery
After passing online tests, you will immediately receive an online certificate.
You can also order physical copy of the certificate. We can deliver it to your home in more than 200 countries.
To check out delivery pricing please click here.