Vision therapy for children with special educational needs
Vision therapy involves the rehabilitation of vision impairments, that cannot be corrected through standard solutions, e.g., with appropriately selected spectacles, contact lenses and surgical procedures. The task of vision therapists is to prepare a set of pleoptic and orthoptic exercises, as part of the therapeutic process, that is tailored to the specific impairment and needs of the patient.
Category: Health
Time commitment: 15 hours
Difficulty: Expert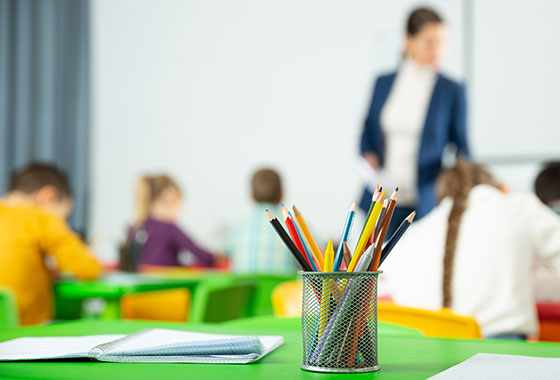 Online course description
The present course enables a better understanding of vision problems, impairments children may struggle with, finding out their root sources, as well as devices and exercises which are used in vision therapy. It is dedicated in particular to employees of visual therapy offices, orthopaedic and pleoptic clinics as well as to people working with special needs children on a daily basis, including those with learning difficulties resulting from visual disorders: children with autism, mutism, Down's syndrome.

The certificate we issue does not authorize any practice of a profession, it does not replace a university diploma or other documents required by law in order to practice the profession. It does, however, confirm the fulfilment of the knowledge and skills, as well as working on one's own development, which in itself is of value and may constitute a competitive advantage on the labour market.
What you will learn
the structure and physiology of sight organs
basis of double-eye vision
terminology used in vision therapy
pleoptic/orthoptic devices and exercises
about matching exercises to described impairments.
Table of contents
Module 1 | Basics of anatomy and physiology of the organ of sight
Module 2 | Binaural vision and vision therapy
Module 3 | Disorders treated as part of visual therapy
Module 4 | Devices and materials used in visual therapy
Module 5 | Vision therapy at work with special needs children
Module 6 | An example of vision therapy
Certificate & Delivery
After passing online tests, you will immediately receive an online certificate.
You can also order physical copy of the certificate. We can deliver it to your home in more than 200 countries.
To check out delivery pricing please click here.