Dermoconsultant – skin expert
In this course we present knowledge in the field of dermatology (including the hairy scalp) and information about dermocosmetics including their properties and applications. You will also get to know practical information on various aspects of the dermoconsultant's work, such as building an appropriate image, methods of communication and sales techniques.
Category: Job-specific
Time commitment: 12
Difficulty: Begginer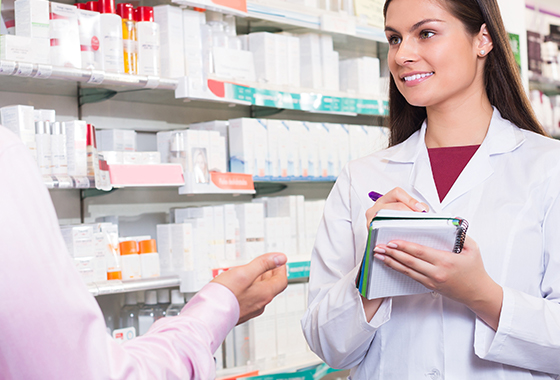 Online course description
The work of a dermoconsultant-skin experts consists primarily in advising clients on the selection of cosmetics (especially dermocosmetics) tailored to their needs. This profession combines knowledge in the field of cosmetic chemistry, cosmetology, dermatology, market issues and sales techniques. This is a new, dynamically developing profession, in which people who like working with others, are interested in the subject of cosmetics and skincare and for those that want to combine self-improvement and passion. It allows for sincere commitment and these people will find themselves fitting perfectly into this profession. A dermoconsultant-skin expert is a specialist in the field of healthy, demanding or problematic skin, who is also well versed in the market of care products and can find among them those that will best meet the client's needs.

The certificate we issue does not authorize any practice of a profession, it does not replace a university diploma or other documents required by law in order to practice the profession. It does, however, confirm the fulfilment of the knowledge and skills, as well as working on one's own development, which in itself is of value and may constitute a competitive advantage on the labour market.
What you will learn
the structure and functions of the skin
characteristics of diseases affecting the scalp
the difference between dermocosmetics, drug and dietary supplements
how to communicate effectively
about the use of marketing support.
Table of contents
Module 1 | Skin – structure, functions and types
Module 2 | Hair and scalp
Module 3 | Dermo cosmetics
Module 4 | Tasks, image and ways of communication in the work of a dermoconsultant
Module 5 | Conducting a dermoconsultation and active sale of cosmetic products
Certificate & Delivery
After passing online tests, you will immediately receive an online certificate.
You can also order physical copy of the certificate. We can deliver it to your home in more than 200 countries.
To check out delivery pricing please click here.