Trichology
Trichology is an interdisciplinary field of knowledge dealing with the prevention, diagnosis and treatment of hair and scalp diseases. Trichologists deal with a thorough analysis of the condition of hair and its roots, as well as the analysis of the scalp, diagnosis of scalp disorders, and curative approaches through trichological treatment and specialist preparations. They can quickly, accurately and effectively diagnose the scalp and implement the necessary treatment procedures.
Category: Beauty
Time commitment: 10 hours
Difficulty: Beginner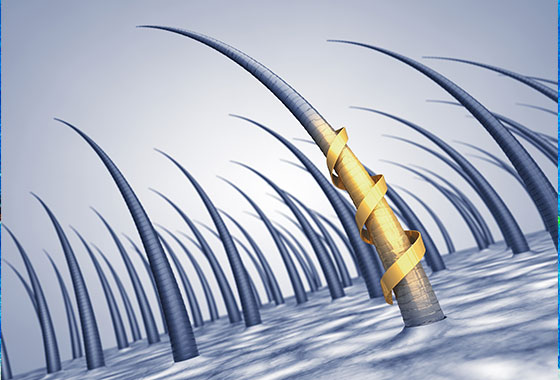 Online course description
The aim of this course is to broaden and consolidate knowledge of hair and to discuss a range of the most important issues related to disorders of the scalp. It is a theoretical preparation for cosmetologists and other specialists in the beauty industry, for practicing a trichologist career. The information presented here will be useful not only to specialists, but also to anyone who wants to broaden their knowledge of advanced methods of scalp care.

The certificate we issue does not authorize any practice of a profession, it does not replace a university diploma or other documents required by law in order to practice the profession. It does, however, confirm the fulfilment of the knowledge and skills, as well as working on one's own development, which in itself is of value and may constitute a competitive advantage on the labour market.
What you will learn
the anatomy and physiology of the scalp
about hair damage and malformations
the most common hair diseases;
about alopecia - causes, treatment
trichological procedures
about home trichotherapy.
Table of contents
Module 1 | Anatomy and physiology of the hairy scalp
Module 2 | Hair diseases
Module 3 | Alopecia
Module 4 | Cosmetic trichology
Module 5 | Non-invasive and home treatment methods used in trichology
Certificate & Delivery
After passing online tests, you will immediately receive an online certificate.
You can also order physical copy of the certificate. We can deliver it to your home in more than 200 countries.
To check out delivery pricing please click here.