Probiotics and prebiotics
Many of us associate probiotics mainly with antibiotics as something that is supposed to help rebuild the body's bacterial flora after being depleted by antibiotics - and rightly so. The antibiotic kills bacteria that are harmful to us, but it has no "target" or "radar" and with them, it also eliminates some of the microorganisms that we need for proper functioning, i.e. probiotics. To support the smooth functioning of the body, we often take them from the outside - in appropriate doses, which is very beneficial for health. One of the pro-health effects of probiotics is antitumor activity - their use may reduce the incidence of cancer and improve progress in its treatment.
Category: Health
Time commitment: 15 hours
Difficulty: Medium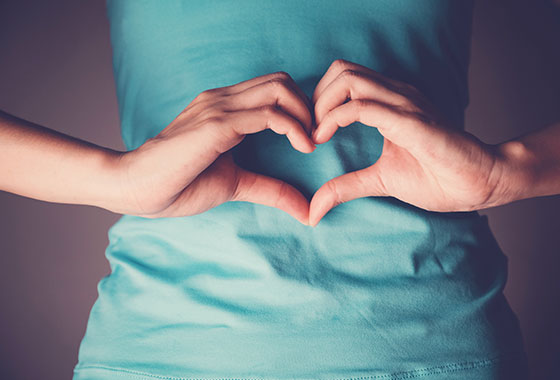 Online course description
This course presents a wealth of information on probiotics, their different types and effects. The topic of prebiotics and synbiotics was also discussed, as well as how all these three groups of food components and our body are related to each other. The course is addressed to everyone interested in healthy nutrition, disease prevention (including cancer) and pharmaceuticals commonly found on the market.

The certificate we issue does not authorize any practice of a profession, it does not replace a university diploma or other documents required by law in order to practice the profession. It does, however, confirm the fulfilment of the knowledge and skills, as well as working on one's own development, which in itself is of value and may constitute a competitive advantage on the labour market.
What you will learn
the meaning of the terms: "probiotics", "prebiotics", "synbiotics"
criteria for recognising probiotics and prebiotics
influence of the intestinal microflora on the body
activities of individual species and strains of microorganisms inhabiting the intestines
methods of modulating the intestinal microflora and products that have a beneficial effect on it.
Table of contents
Module 1 | What are probiotics?
Module 2 | Lactic fermentation bacteria
Module 3 | Intestinal microflora
Module 4 | Prebiotics and synbiotics
Module 5 | Antitumor activity of probiotics
Certificate & Delivery
After passing online tests, you will immediately receive an online certificate.
You can also order physical copy of the certificate. We can deliver it to your home in more than 200 countries.
To check out delivery pricing please click here.