Cognitive behavioral therapy
Cognitive behavioral therapy (CBT) is a popular method of treating mental disorders such as depression, panic attacks, obsessive-compulsive disorders, social anxiety, schizophrenia, post-traumatic stress, and eating disorders. Some of these are diseases related to contemporary civilization, that many of us struggle with. Very often these problems affect our loved ones whom we want to help, but we are unaware of how to.
Category: Psychology
Time commitment: 20 hours
Difficulty: Medium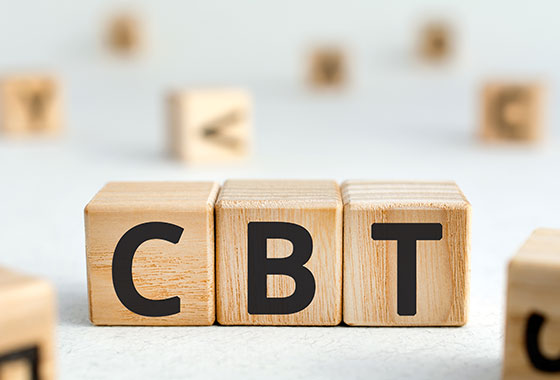 Online course description
This course is extremely useful in these situations. It will not solve mental disorders, but it will guide you how to deal with them. It will also help answer questions as to whether cognitive-behavioral methods will eliminate the problem. The course is a concise compendium of knowledge about this constantly developing and increasingly popular method. People who are interested in human psyche and psychology will most certainly find a lot of interesting information within it.

The certificate we issue does not authorize any practice of a profession, it does not replace a university diploma or other documents required by law in order to practice the profession. It does, however, confirm the fulfilment of the knowledge and skills, as well as working on one's own development, which in itself is of value and may constitute a competitive advantage on the labour market.
What you will learn
how to recognize negative automatic thoughts and their impact on human life
about the process of constructing reality by assigning meanings to stimuli coming from the environment
cognitive distortions
about the process of cognitive-behavioral therapy
basic CBT techniques
about the use and effectiveness of CBT in the treatment of depression, anxiety, post-traumatic stress and schizophrenia.
Table of contents
Module 1 | Cognitive Behavioral Therapy - theoretical assumptions
Module 2 | Application and effectiveness of cognitive-behavioral therapy
Module 3 | Therapeutic process of cognitive-behavioral therapy
Module 4 | Therapeutic techniques used in cognitive-behavioral therapy
Module 5 | Cognitive-behavioral therapy in treating depression
Module 6 | Cognitive-behavioral therapy in treating anxiety
Module 7 | Cognitive-behavioral therapy for the treatment of post-traumatic stress disorder
Module 8 | Cognitive behavioral therapy for treating schizophrenia
Certificate & Delivery
After passing online tests, you will immediately receive an online certificate.
You can also order physical copy of the certificate. We can deliver it to your home in more than 200 countries.
To check out delivery pricing please click here.