Hand therapy - supporting the development of a child's fine motor skills
The course is intended for everyone who wants to learn about the motor development of a child and how to support them. The content contained therein will be of particular benefit to teachers working in nurseries, teachers of pre-school education and early childhood education, specialist educators,
Category: Teaching
Time commitment: 20 hours
Difficulty: Medium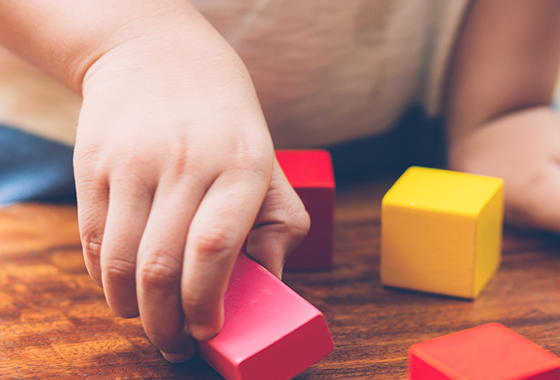 Online course description
Hand therapy has gained popularity in recent years. It is associated with improving the motility of small, precise movements of hands and fingers, but also with delivering sensory impressions by using a variety of textures and weights. Elements of hand therapies are also present in sensory integration therapy because it is impossible to separate motor development from sensory development.

The certificate we issue does not authorize any practice of a profession, it does not replace a university diploma or other documents required by law in order to practice the profession. It does, however, confirm the fulfilment of the knowledge and skills, as well as working on one's own development, which in itself is of value and may constitute a competitive advantage on the labour market.
What you will learn
knowledge of the anatomy of the hand;
development of fine and gross motor skill;
small motor skills disorders in children;
methods of working with a child with motor development difficulties;
exercises and strategies to support motor development.
Table of contents
Module 1 | Hand Therapy Theory
Module 2 | Diagnosis and course of therapy
Module 3 | Fine motor skills
Module 4 | Supporting motor development
Module 5 | Aids and games - inspirations
Certificate & Delivery
After passing online tests, you will immediately receive an online certificate.
You can also order physical copy of the certificate. We can deliver it to your home in more than 200 countries.
To check out delivery pricing please click here.