Solution-focused (brief) therapy
Anyone who dreams of a career as a therapist, specialising in short-term therapy, should know the basics of SFBT. The knowledge on SFT learnt in this course can be applied within jobs of teachers, pedagogues, psychologists, therapists as well as all individuals interested in using their own potential to introduce positive changes in their lives.
Category: Psychology
Time commitment: 10 hours
Difficulty: Medium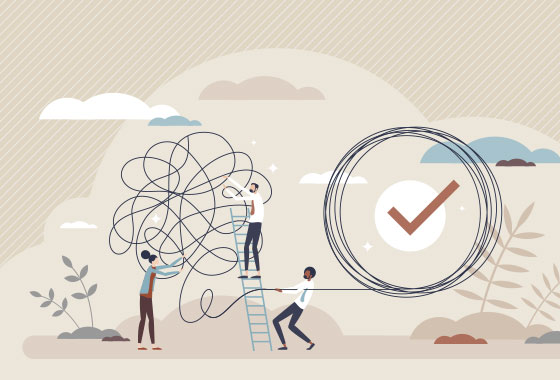 Online course description
Solution focused therapy (SFT) focuses on finding solutions, rather than analysing problems or deficits of a patient. This therapy model works well in psychological disorder therapy as well as addiction therapy. It can also be used successfully within personal development to help discover one's own potential, working with children and young.

The certificate we issue does not authorize any practice of a profession, it does not replace a university diploma or other documents required by law in order to practice the profession. It does, however, confirm the fulfilment of the knowledge and skills, as well as working on one's own development, which in itself is of value and may constitute a competitive advantage on the labour market.
What you will learn
about the assumptions and philosophy of SFT
about therapeutic relationships
therapeutic techniques used in SFT;
how to apply SFT to jobs with children and teenagers, in psychiatry and psychology, addiction treatments as well as personal development.
Table of contents
Module 1 | Introduction to SFBT
Module 2 | Basic concepts of SFBT
Module 3 | Therapeutic techniques
Module 4 | SFBT applications
Module 5 | An example of a therapeutic session
Certificate & Delivery
After passing online tests, you will immediately receive an online certificate.
You can also order physical copy of the certificate. We can deliver it to your home in more than 200 countries.
To check out delivery pricing please click here.