Personal development
What is personal development? For some people, this term will mean learning foreign languages, for others, a promotion at work, or better communication with the environment and distancing yourself from the world. Each of us equates personal development to something else and this is not a mistake. Generally speaking, personal development is inseparable from the principle of change and getting better. To be able to progress, you need to start a process that will lead to positive change and, consequently, success. This is because personal development is essentially a process and requires action to be taken, thanks to which we overcome internal barriers and overcome our weaknesses.
Category: Personal Development
Time commitment: 15 hours
Difficulty: Beginner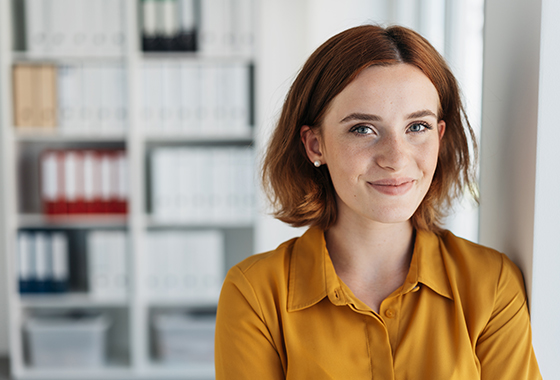 Online course description
For the purpose of effective elimination of blockages and productive work on yourself, it is worth using psychological tools and techniques that will contribute to the implemented changes. The first step towards change is to become aware of your own weaknesses and limitations. Once we are able to diagnose them, we have to choose the right tool to change them for the better. This course helps you get started on personal development and just start… living better!

The certificate we issue does not authorize any practice of a profession, it does not replace a university diploma or other documents required by law in order to practice the profession. It does, however, confirm the fulfilment of the knowledge and skills, as well as working on one's own development, which in itself is of value and may constitute a competitive advantage on the labour market.
What you will learn
what personal development is and its influence on everyday life
how to motivate yourself to work, discovering and developing personal resources
obstructions and obstacles that may appear during the process of personal development
the impact of self-esteem on different areas of life
interpersonal communication models and active listening techniques.
Table of contents
Module 1 | The Nature of Personal Development
Module 2 | Action: Motivation!
Module 3 | Personal Effectiveness
Module 4 | Your Resources
Module 5 | Self-Confidence
Module 6 | The Power of Communication
Certificate & Delivery
After passing online tests, you will immediately receive an online certificate.
You can also order physical copy of the certificate. We can deliver it to your home in more than 200 countries.
To check out delivery pricing please click here.